Portable Thermal Image Gun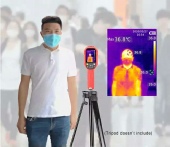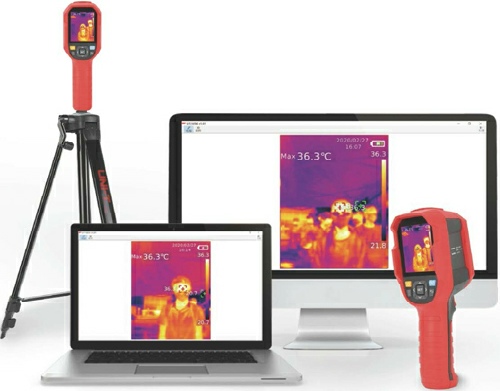 It has an Hi/Lo temperature alarm, central point temperature measurement, high/low temperature auto tracking and real-time temperature display.
The camera can be connected to a PC for image analysing and supports SD card and USB import: with powerful image processing capability.
The Thermal 360 imaging camera is a highly accurate portable handheld temperature measuring instrument which can help in the fight against COVID-19.


Copyright of Evolve Security Products, all rights reserved 2020.
Disclaimer
Face temperature devices are not intended to diagnose or monitor any medical condition or illness. These products are supplied as a first-line defence for organisations that wish to identify and check people's temperature entering their buildings. It is down to the organisation to determine how that information is used, and the appropriate reaction to take.
Environment conditions - When used to detect body temperature it is important to find the best working environment. Thermal Imaging cameras are deigned to pick up hot heat sources and can give confusing results when a surface reflects heat from an adjacent source such as windows, mirrors, shiny materials, electrical item such as a mobile phone, PC, Monitor, electrical cable and other heat sources such as water pipes, radiators under-floor heating, and direct sunlight.